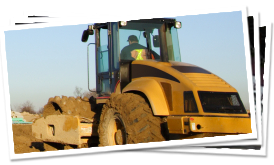 Name
Phone Number
Email Address
Underground Construction
At
Raymond Excavating Company
we want you to be completely satisfied with the work we have provided. We strive to complete jobs on time, safely and at competitive prices.
Raymond Excavating has an excellent reputation. As experts in the underground construction field you can depend on us to meet the high standards we set for ourselves. Contact us soon to set up an appointment.
Current and previous customers include:
City of Port Huron, Michigan
City of Marysville, Michigan
Michigan Department of Transportation
Acheson Ventures
Marysville Ethanol LLC
Daimler Chrysler – Marysville Axle Plan
Detroit Edison
Macomb County Road Commission
City of Pontiac, Michigan
Cargill Salt
City of St. Clair, MI
Village of Lexington
Port Huron Hospital
Marysville Public Schools
Sunoco Logistics
DCP Midstream, Marysville
Plains LPG, St. Clair
Raymond Excavating can provide a full scope of services with reputable subcontractors to complete all phases of your project.
We have the experience you can trust.

Crane Rental
Storm & Sanitary Sewer
Water Main & Sewer Separation
Sewer Separation
Concrete Piling & Structures
Industrial Civil & Plant Expansion